PETS, PROVISIONS AND FINES
Compliance check of pets
Pursuant to Law 4039/2012 (Official Gazette 15/02/02, 2012) "For the predominant and petty pet animals and the protection of animals from exploitation or use for profit" and Law 4235/2014 (Government Gazette 32 / 11.02.2014) "Administrative measures, procedures and sanctions for the implementation of EU and national legislation in the food, feed and animal health and animal welfare field and other provisions of the Ministry of Rural Development and Foodstuffs "form the following table of administrative sanctions and fine n.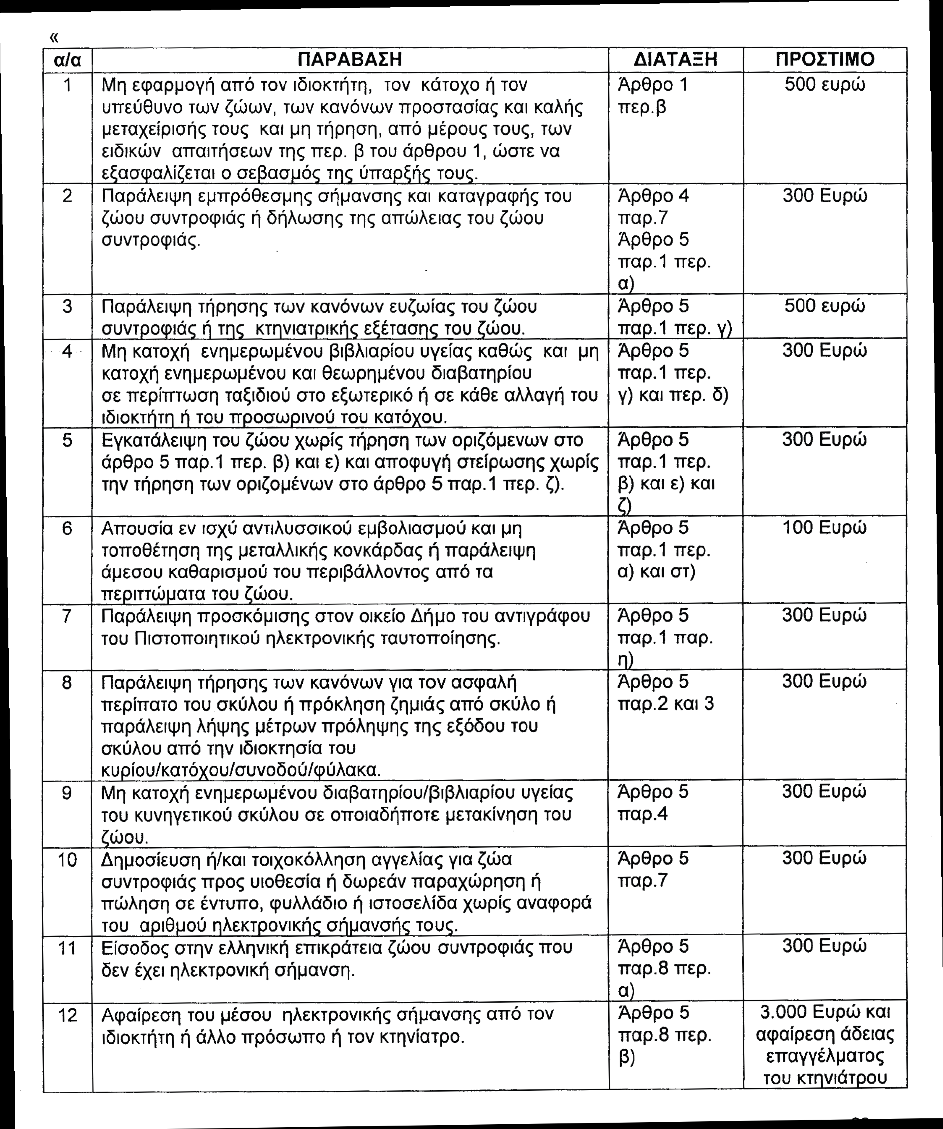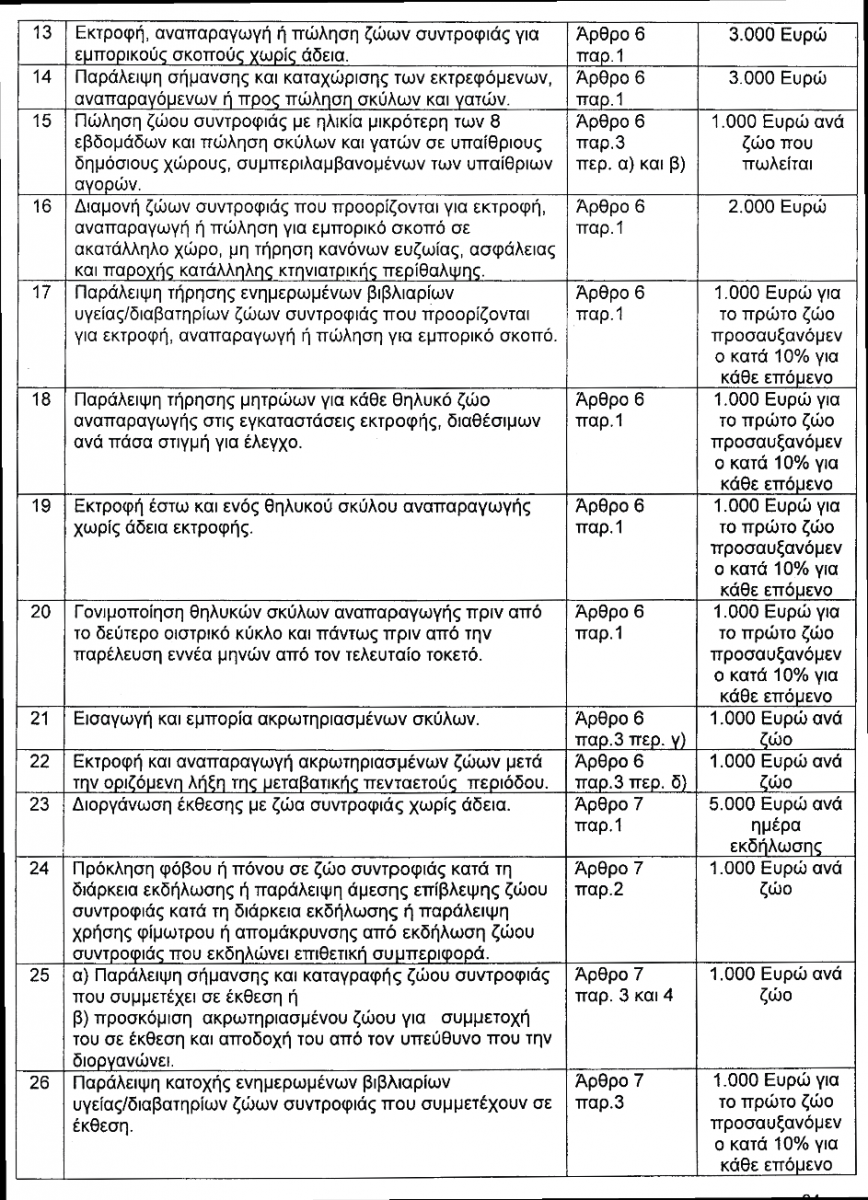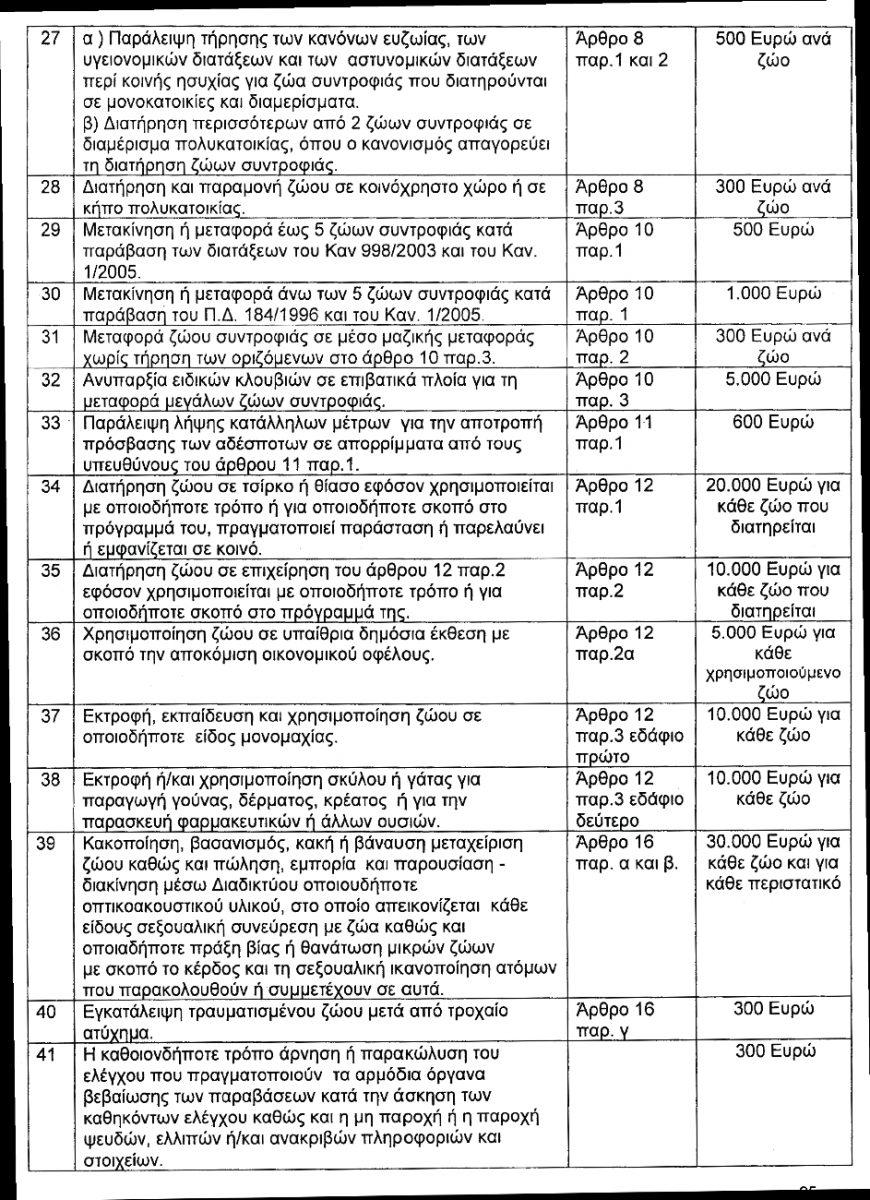 Pursuant to article 104 par. 2 of the Code of Civil Procedure. the offender has the right to appear within three (3) days, starting from the next infringement, in order to raise his objections. Submission of objections shall be made in writing by filling in the form issued by the service. The offender receives a protocol number and responds to the outcome of the objection within three (3) days of its submission to the secretariat (tel. 24210-23023).
In order to deal with the objection, the vehicle's license, the identity of the driver and the act of infringement are required to be photocopied, as well as any other evidence to justify the objections raised.
In case of contestation of earlier offenses established in cash, the specific procedure (objection) is not applicable and the debtor must apply to the Finance Department of the Municipality.