NOVOVILLE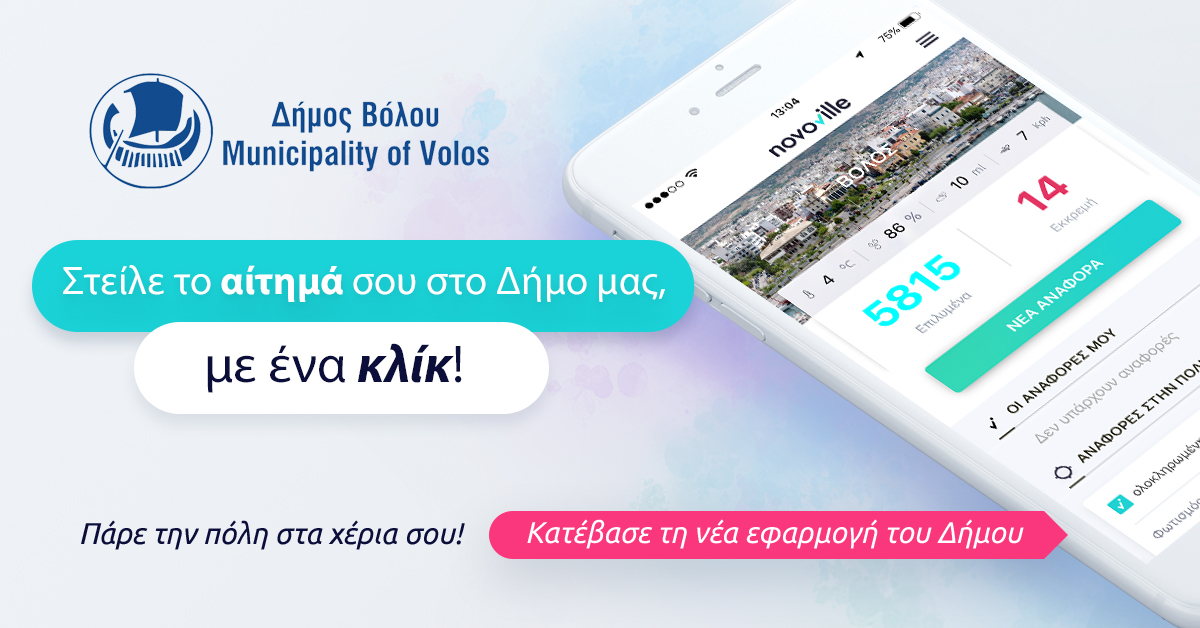 Our municipality is modernizing our municipal services with Novoville's new demand management system. Together we make our municipality better!
With the new integrated Novoville request management system you can contact our Municipality directly at any time. The system allows quick and easy registration of everyday issues that concern the Municipality, aiming at the quickest possible treatment by our services. At the same time, you can receive automatic updates on the progress of the issue you have mentioned, and the final settlement.
In this way, our municipal services are becoming more accessible and effective, with the Citizen at their heart.
How can I report a problem I encounter in my everyday life?
The request report is available either through the free Novoville application for smart phones (mobile app for iPhone & Android ), or via Novoville WebApp on our website, which you can find here .
Reporting a question is done in 5 simple steps:
Select a location
Select a request form
Add short description (optional)
Add a photo
Send the request to the Municipality
Subsequently, your request is received by the relevant department of the Municipality, and you receive updates on the settlement process until it is finally settled.
In addition, through the system, you can receive updates on events, events and announcements of our Municipality, find short answers for procedures and supporting documents, see tens of points of interest like KEPs and pharmacies live on the map, and tell your opinion about important issues concerning the Municipality through short polls.
Help us make our municipality better! Click it!