PORTARIA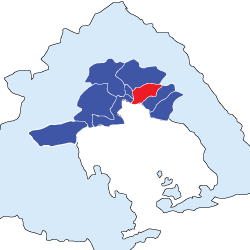 Portaria , located on Mount Pelion , is one of the most beautiful and traditional villages of Central Greece . Its splendid natural scenery, its cool springs, its traditional mansions and its picturesque cobbled streets make Portaria one of the few areas in the heart of Greece where the visitor can find peace and tranquility.
Portaria is open all year round. Just 13 km . from Volos and at an altitude of 650m. on Mount Pelion , Portaria is a starting point for those who want to explore the mountain beauties of this region of Greece .
Pelion is famous for its splendid beaches and the blue seas , ideal for the hot summer months. Also in winter , the favorite destination for visitors is the ski resort of Agriolefkes , located just outside Portaria .